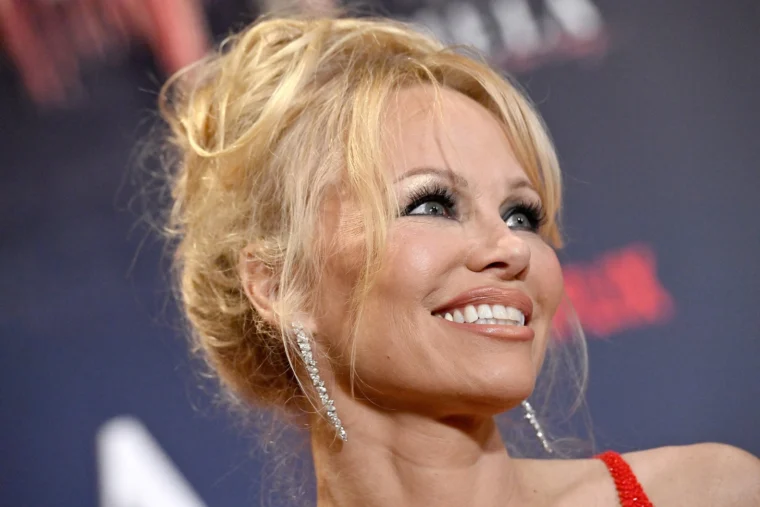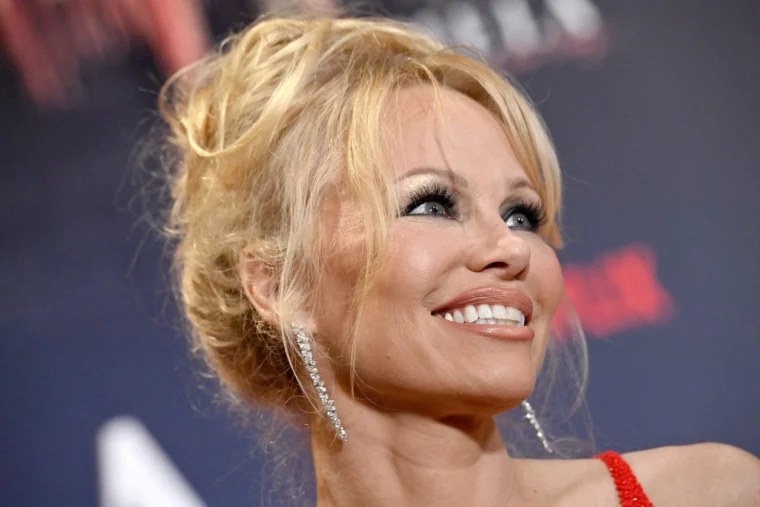 Pamela Anderson is a Canadian actress, model, and television personality best known for her iconic role as lifeguard C.J. Parker on the hit television series "Baywatch."
Anderson was born on July 1, 1967, in Ladysmith, British Columbia, Canada. Her father, Barry Anderson, was a furnace repairman, and her mother, Carol Anderson, was a waitress. Anderson grew up in a modest family, and as a child, she loved to watch television shows and movies.
Anderson began her modeling career at 22 when she was discovered by a Canadian beer company and became their spokesmodel. She quickly gained popularity for her stunning beauty and curvaceous figure, which led to her being featured in various magazines and advertisements.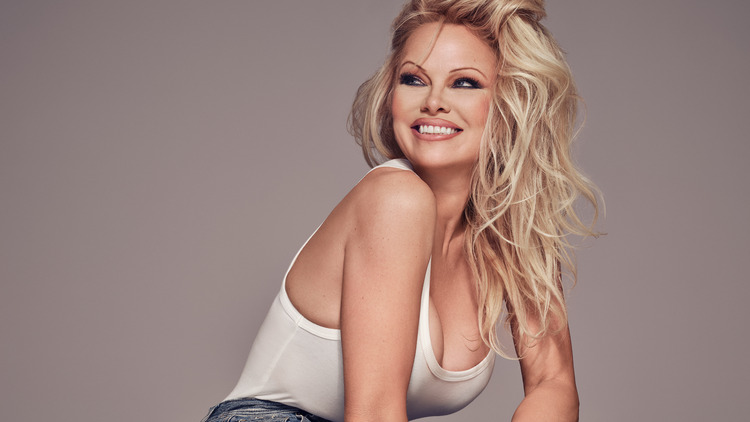 In 1989, Anderson moved to Los Angeles to pursue an acting career. She landed her first acting role in the "Home Improvement" series, where she played Lisa, the "Tool Time" girl. However, Anderson's big break came in 1992 when she was cast as C.J. Parker on "Baywatch."
Anderson's role on "Baywatch" made her a global sex symbol and one of the most recognizable faces on television. She became famous for her slow-motion running scenes and her iconic red swimsuit. Anderson appeared on the show from 1992 to 1997 and returned for the 2003 television movie "Baywatch: Hawaiian Wedding."
Outside of "Baywatch," Anderson has appeared in several films and television shows, including "Barb Wire," "V.I.P.," and "Stacked." She has also made guest appearances on numerous television shows, including "The Nanny," "Married With Children," and "Saturday Night Live."
In addition to her acting career, Anderson has been involved in various philanthropic causes. She has been an outspoken animal rights activist. She has supported organizations such as PETA and the Sea Shepherd Conservation Society. Anderson has also advocated for HIV/AIDS awareness and has been involved with the American Foundation for AIDS Research.
Throughout her career, Anderson has been known for her stunning beauty, sex appeal, and larger-than-life personality. She has become a cultural icon and has left an indelible mark on the entertainment industry.
Relationships
Pamela is known to have been in relationships with several well-known figures, including:
Tommy Lee: Anderson was married to musician Tommy Lee, the drummer of the rock band Mötley Crüe, from 1995 to 1998. They have two sons together, Brandon Thomas Lee and Dylan Jagger Lee.

Kid Rock: Anderson had an on-again, off-again relationship with musician Kid Rock (Robert Ritchie) in the early 2000s. They eventually married in 2006 but filed for divorce later that year.

Rick Salomon: Anderson married film producer Rick Salomon twice. Their first marriage occurred in 2007 but was annulled after a few months. They remarried in 2014 and divorced in 2015.

Julian Assange: Anderson developed a close friendship with WikiLeaks founder Julian Assange and was rumored to have had a romantic relationship with him. However, both Anderson and Assange have denied being involved romantically.

Adil Rami: Anderson and the French soccer player had a highly publicized relationship between 2017 and 2019. The relationship ended with allegations of infidelity and abuse.
More details on some of these relationships can be found later in the article.
Playboy Magazine
Pamela Anderson has been featured in Playboy magazine several times throughout her career. She first appeared on the cover of the magazine's October 1989 issue and went on to appear on the cover 14 times.
Anderson's most recent appearance in the magazine was in January/February 2016, when she posed for a special double issue as the magazine's final nude model before it stopped featuring nudity in its pages.
Anderson's appearances in Playboy helped to cement her status as a sex symbol and contributed to her popularity throughout the 1990s and beyond.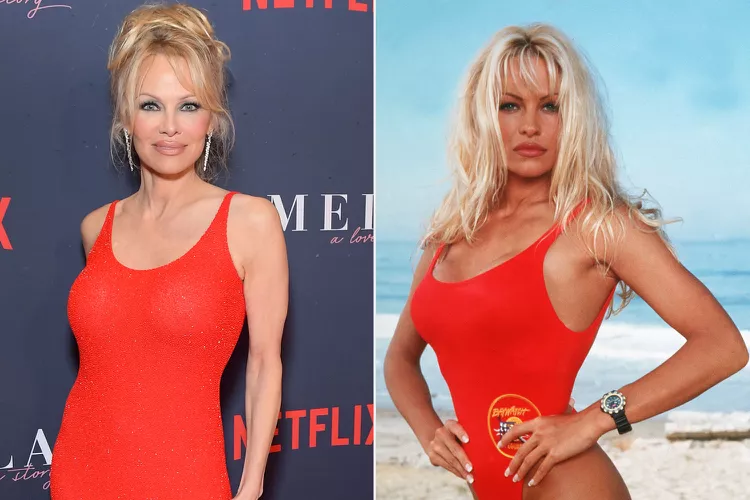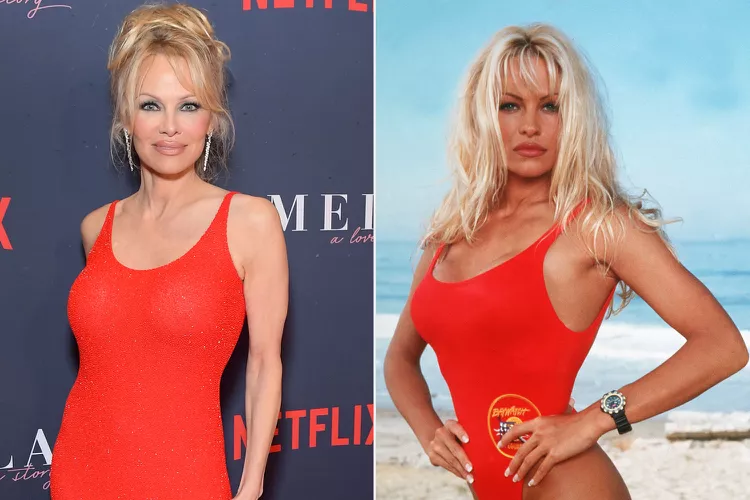 Pamela's marriage to Tommy Lee
Pamela Anderson and Tommy Lee were married on February 19, 1995. The couple had a tumultuous relationship and were known for their highly publicized arguments and scandals. They had two sons together, Brandon and Dylan, before eventually divorcing in 1998. Despite their rocky relationship, Anderson and Lee have remained in each other's lives and have occasionally been seen together at public events.
She has two sons, Brandon and Dylan, with Tommy Lee.
Pamela's marriage to Kid Rock
Pamela Anderson and Kid Rock were married on August 3, 2006. The couple had been dating on and off for several years before tying the knot in a private ceremony on a yacht in Saint-Tropez, France. However, their marriage was short-lived, and Anderson filed for divorce just a few months later in November 2006. The divorce was finalized in 2007.
Pamela's marriage to Rick Salomon
Pamela Anderson married Rick Salomon twice. The first time they were married was in October 2007, but the marriage was annulled just a few months later in February 2008. Anderson and Salomon then reconciled and were married again in January 2014. However, their second marriage also ended in divorce, with Anderson filing for divorce in February 2015. The divorce was finalized in April 2015.
Photos
 Social Media Accounts And Channels
---
You can express your admiration for them by leaving a comment below. 
Thank You!